BSOTS 082 - blends session: why hip-hop still matters...
Now Playing: rye rye - bang
Topic: my podcasts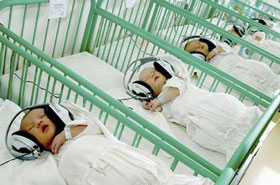 after last episode, i'm sure you're tired of hearing me talk. hell, I was tired of hearing myself talk. so i'm getting out of my own way and letting the music flow. it's a blends session, which means a continuous mix of music. it's primarily hip-hop this time around - lots of good stuff and almost half of the songs here are available for free download. creative commons joints are handy like that. netlabels such as budabeats and error broadcast are representing in here, as well as a selection from j. period's must-have mixtape showcasing q-tip's vast discography. did i mention that the cut features de la soul?
basically, we're rockin' some oh-nine newness while catching up on '08 selections as well and going back about 10 years prior...even more than that, really. there's new music from souls of mischief, dr. who dat?, thad reid, and the mighty underdogs (a supergroup of sorts featuring gift of gab from blackalicious and lateef the truth speaker with headnodic on production). there's some turntablism wizardry courtesy of dj z-trip and dj kechup, as well as an old cut-and-paste classic from double dee and steinski. BSOTS favorites outta germany cy tru and mishoo the drumkit bless the session as well with a cut each - beautiful selections from them both. there's even a live recording from the master of symphonic jazz, mr. david axelrod, a figurehead whose compositions have been extremely influential amongst a number of hip-hop's premier DJs and producers. special guest appearances throughout the mix include guilty simpson, amanda diva, truth enola, and others. again, lots of great material here.
thanks for tuning in. hopefully, you'll find this mix to your liking. this one's just under 80 minutes, so if you have a friend that doesn't get down with podcasts but still enjoys a good mix, burn it to a CD and share it with them. after all, friends don't deprive friends of good music (lol)...
oh yeah, if you're wondering what the "word from our sponsor" was, that's "baloney & oates" by evolution control committee.
download ||| rss feed ||| subscribe to podcast in itunes

go here to stream shows.
you can contact me via twitter, facebook, or email.
id drops courtesy of ej flavors, india of astronauts of antiquity, and thad reid.
other key info:
macedonia's playlist on blip.fm
download j. period's brilliant mixtape the abstract best
1. d-sisive - "like this (feat. guilty simpson & dj grouch)" {iTunes | Napster}
2. thad reid - "the reason (acapella)" {free download}
3. panik - "lupita soul" {iTunes | Rhapsody}
4. shaun boothe - "music man (feat. amanda diva)"
5. apes on tapes - "out for a shrink pink drink" {free download}
6. souls of mischief - "tour stories" {iTunes | Rhapsody}
7. cymarshall law & mr. joeker - "truth (feat. supastition & skit slam)" { iTunes | CDBaby}
8. suhov - "skunn" {free download}
9. cy tru - "100"
10. ez a divat - "no no fun" {free download}
11. copperpot - "let it go (feat. truth enola)" {iTunes | eMusic}
12. j. period - "excursions (tribute remix feat. de la soul)" {free download}
13. surreal and the sound providers - "true indeed" {iTunes | eMusic}
14. mishoo the drumkit - "hope (feat. mr. nnaji)" {free download}
15. b. bravo - "midnite" {iTunes | Rhapsody}
16. dr. who dat? - "nights over nantes" {iTunes | Amazon MP3}
17. jurassic 5 - "gotta understand (bean one remix)" {iTunes | Rhapsody}
18. flesh o.n.e. - "mozart 2" {free download}
19. the mighty underdogs - "the anthem"
20. dj kechup - "ready freddy" {iTunes | Rhapsody}
21. dj z-trip - "rockstar" {iTunes | eMusic}
22. steinski and double dee - "lesson 3 (history of hip-hop)" {iTunes | Rhapsody}
23. david axelrod - "song of innocence" {iTunes | Rhapsody}
free iodapromonet downloads:
Panik

"Lupita Soul" (mp3)
from "Instrumental 9"
(Molemen Records)


More On This Album


Z-Trip

"Rockstar" (mp3)
from "Return of the DJ Vol. II"
(Bomb Hip Hop)


More On This Album


Steinski, Double Dee

"Lesson 3" (mp3)
from "What Does It All Mean? - 1983-2006 Retrospective"
(Illegal Art)


More On This Album


Technorati tags: Blog, Podcasts, Podcasting, Music, Hip-Hop, Electronic, Soul, funk, Radio, mp3