new us and us episode for april...
Now Playing: notes to self - a shot in the dark
Topic: my podcasts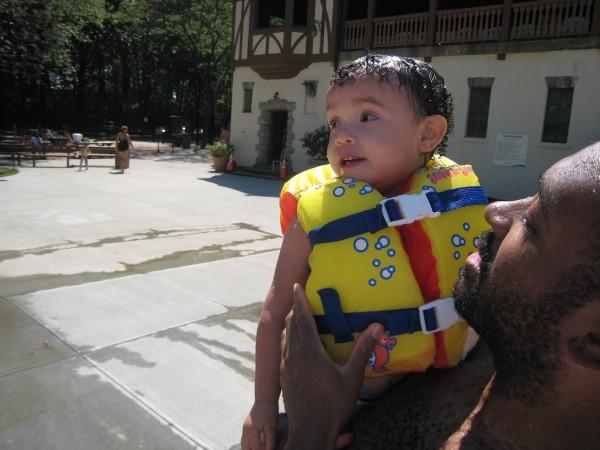 (picture above: simone and i at her 2nd birthday party, willson's waves, mount vernon, ny - august 23, 2008)
another three months have gone by with no appearance from me on motion radio until now. i'm back at it again with the us & us shows. some really good cuts from the likes of k'naan, brothers and systems, shawn lee, and the long lost, with remixes of cuts from nat king cole and femi kuti. definitely a mixed bag, make sure to check it out when you have the time.
music is therapy, and us & us represents a sacred space where i'm free to go anywhere in the music. got a new dj-style mixer on the way to my humble abode, so you're liable to see more activity from me on the motion radio side of things. stay tuned...
show notes and file access for april episode
find more us & us episodes on motion radio