BSOTS 085 - artist profile: serengeti
Now Playing: the end result, which is pretty damn good, actually...
Topic: my podcasts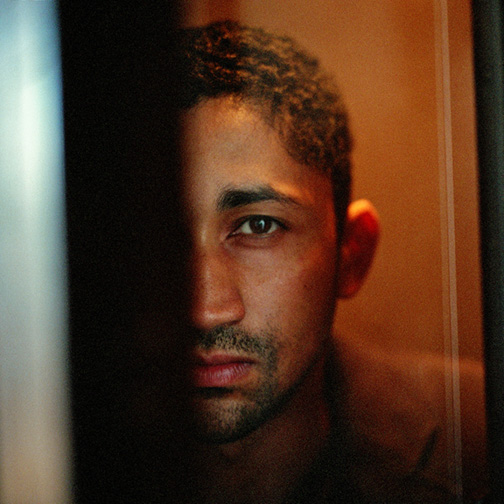 this episode marks the first time i've dedicated an entire show to one artist, but i believe that serengeti deserves the recognition. he's a emcee that comes at hip-hop from another angle entirely and i appreciate that. for me, he's just as important as a kool keith or even doom - he's somewhere in between those two, as far as i'm concerned. in some ways, he wears his heart on his sleeve, a testament to the raw emotion of some of his pieces. in this episode, you'll hear works from several of his solo albums as well as some collaborative works. i'm really happy that i get to share his work with you and i want to thank audio 8 recordings for allowing a pair of special permissions tracks on this show. special thanks to emile at nicepr promo for helping with those negotiations as well.
"'who out there smokes weed?' and 'where my bitches at?' decade of rap...and we still stuck on that." - serengeti, "mad whimsy"
download ||| subscribe via rss ||| subscribe via itunes

go here to stream shows.
you can contact me via twitter, facebook, myspace, or email.
background music is the instrumental version of "hot on both sides" by techniken defunkus.
other key info:
macedonia's playlist on blip.fm
serengeti interview for centerstage
us and us for may 2009
follow friday and twitter memes
mindpinball blog
chillin' with lovespirals podcast
1. serengeti - "birds of prey" {iTunes | eMusic}
2. serengeti - "mad whimsy" {iTunes | eMusic}
3. serengeti - "thunder valley" {free download}
4. serengeti & polyphonic - "lately i haven't been feeling that well" {iTunes | eMusic}
5. yoome - "penny" {itunes | emusic}
6. serengeti - "tele-fon" {free download}
7. serengeti - "jim duggin" {free download}
8. serengeti - "fantasy" {free download}
9. serengeti & polyphonic - "mom's a commie" {iTunes | eMusic}
10. serengeti - "dirty flamingo" {iTunes | eMusic}
11. serengeti - "dennehy" {iTunes | Rhapsody}
Technorati tags: Blog, Podcasts, Podcasting, Music, Hip-Hop, Electronic, Soul, funk, Radio, mp3