Justin K. Broadrick and Pale Sketches...
Now Playing: Pale Sketcher - Plans That Fade (Faded Dub)
Topic: music appreciation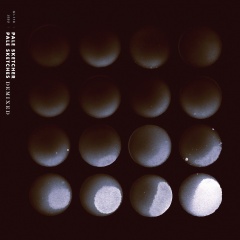 Music fans familiar with Justin K. Broadrick tend to appreciate sounds on the darker and heavier side of things. Some know Broadrick's name from his time spent in the band Godflesh. Others know him from the distorted dub of Techno Animal (anybody remember their Brotherhood of the Bomb album?). His latest work, however, is bound to throw fans for a loop. Pale Sketcher came into creation as a result of songs birthed out of the Jesu project: songs which seemed out of place for its grinding wall of guitars philosophy. For one thing, the music is predominantly machine-driven, giving the productions a different energy. There's a darkness that's still present, but it's undercut with a hypnotic ambience.
Jesu: Pale Sketches Demixed will be released by Ghostly International on August 24, 2010. Allow "Plans That Fade (Faded Dub)" to be the first of the "de-mixes" to prepare you for what's in store...
Pale Sketcher - "Plans That Fade (Faded Dub)"