47 days and counting...
Now Playing: excitement in the mind and the belly...
Topic: grammys2010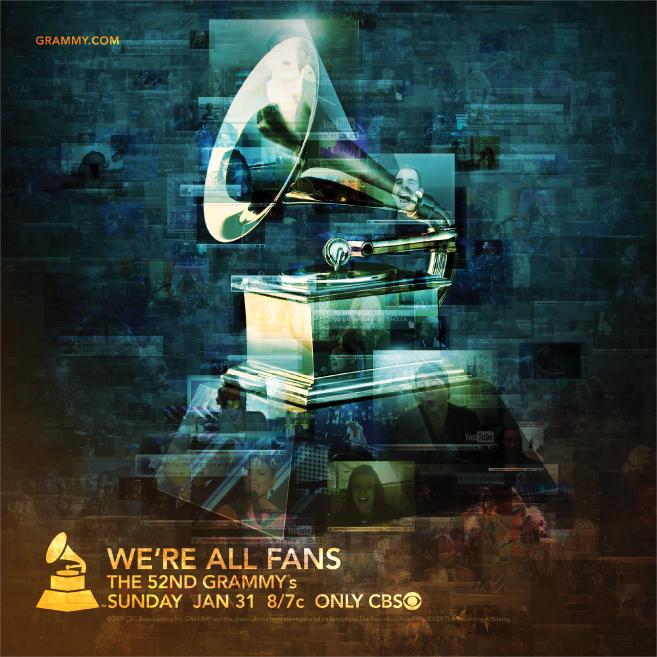 The new and improved GRAMMY.com premiered today and it's a pretty slick-looking site. Blogs are representin' big time and it's wild to see my first piece posted up there with the other community bloggers and cats like Shepard Fairey in the mix. Incredible.
So if you haven't guessed yet, The Recording Academy® is really working this We're All Fans angle, as evidenced by the social media share aspects of the new GRAMMY site. The 30-second TV spot in anticipation of the January 31st ceremonies has been making the rounds. Highlights from the nominations concert can more than likely be found on the GRAMMYs YouTube Channel.
And as for myself, diving deeper into the music of the world. Coming up next time: Mamadou Diabate...