BSOTS 093 - bugz in the attic, beats for your feet...
Now Playing: oh. bliv - rugged tranquility
Topic: my podcasts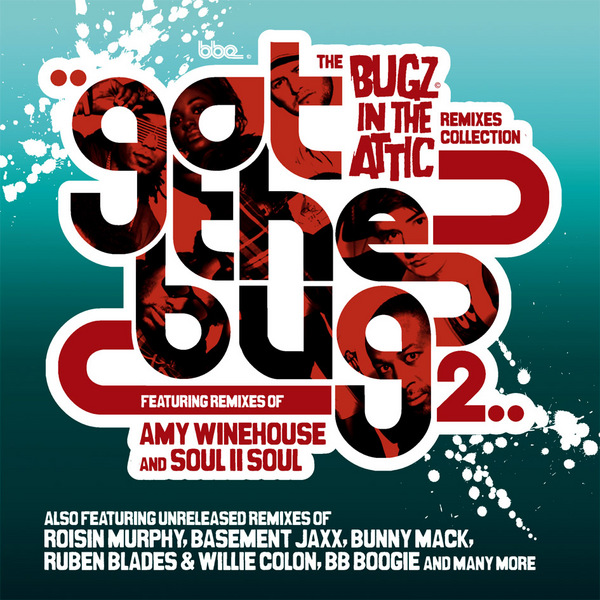 it's not often that extended 90-minute shows happen around here, so when they do i make sure that i have a good excuse. this episode features the remix work of bugz in the attic and their got the bug 2 compilation. i found out while recording this show that the j. viewz cover of "smooth criminal" is also available on that compilation, not just the tru thoughts covers collection. there are a few selections from other artists here that i thought would complement the bugz material well. big shouts to myriel at bbe music for sending afronaught's promo mix my way. hope you've got your dancing shoes on...
download ||| subscribe via rss ||| subscribe via itunes

go here to stream shows.
you can contact me via twitter, facebook, myspace, or email.
id drops courtesy of fave nite. background music includes "viva brazil" by oddisee, "germinal ring" by cyclops joint, and "bathing" by techniken defunkus.
other key info:
wfmu record fair
damu the fudgemunk and free downloads at the wonkabeats blog
us and us: talking points and frames of reference
us and us: sunrays and sound waves
1. domu - "springbreak" {iTunes}
2. johnny polygon - "the riot song" {iTunes}
3. mishoo the drumkit - "shine (feat. shuanise)" {FREE DOWNLOAD}
4. graphiqs groove - "seagreen" {FREE DOWNLOAD}
5. bookworms - "african rhythms" {FREE DOWNLOAD | iTunes}
6. afronaught - special promo mix for got the bug 2
7. bugz in the attic - "zombie 2003" {BBE Music | iTunes}
8. ikebe shakedown - "hard steppin'" {iTunes | Rhapsody}
9. sy smith - "the art of you" {iTunes | Rhapsody}
10. j. viewz (feat. noa lembersky) - "smooth criminal (bugz in the attic vocal mix)" {iTunes}
11. the pimps of joytime - "street sound" {amazon | iTunes}
free downloads from iodapromonet:
Ikebe Shakedown

"Hard Steppin'" (mp3)
from "Hard Steppin'"
(Colemine Records)


More On This Album


Technorati tags: Blog, Podcasts, Podcasting, Music, Hip-Hop, Electronic, Soul, funk, Radio, mp3