TWEET DEEZ NUTS.
Now Playing: silence in the living room after midnight...
Topic: rants de macedonia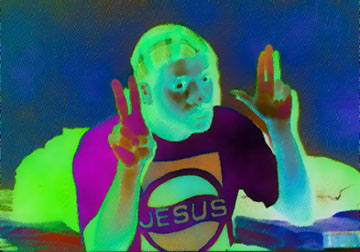 a fellow podcaster and brother-in-Christ seemed to dig my thoughts recently and whenever that happens, i consider it a blessing. in a moment of complete and total frustration, i took to twitter and left off a mini-rant. before it's lost forever in the cyber-ether, i figured i'd better capture it for posterity on the blog:
Twitter has produced far too many mobile chin scratchers who think they have the perfect 140 characters to provide an antidote 4 yr stress.
don't confuse a person's thinking out loud "what do i do now?" moment for complaining. let them have that moment. it could be an AHA prelude
if a job/relationship/time in their life is painful, your downplaying someone else's pain in 140 characters won't make it any less painful.
not every moment is meant to be summed up in a Twitter or Facebook status. and i'm tired of those who think it is. TWEET DEEZ NUTS. </rant>
so where did this all come from? a number of places. the violent waves of anger i've been feeling for the past few months dealing with the impossible goals and deadlines of work, continually fighting a losing battle against time in so many aspects of my life, not having enough time for creative things because the 9 to 5 is the main thing. i'm tired of feeling like i have to apologize because i no longer believe that "hey, at least you're working" is a legitimate response. if what you do to learn a living feels like you're signing a premature death warrant, then you have a right to question whether or not that's truly living, no matter how bad the economy is. there's a sea of "positive thinkers" out there who will tell you that you're the problem for being negative and that you're looking to put the blame at someone else's feet. and these thinkers have come out in droves now that they have the ability to trivialize your struggle while on the go and in 140 characters or less.
I NO LONGER HAVE THE PATIENCE FOR ANY OF THEM. i simply don't.
rants have been building up in me regarding my customer service gig and customers in general, the problem with living amongst microwave culture in an increasingly on-demand world, and other things that have been bugging me lately. some of them will probably come out on episode #100. it's been a long time since i've done a "buckwild" show for Radio BSOTS, but i'm long overdue. some of it ought to be right here in blog form so i can shut the hell up during the podcast and just play the music. but yeah...better to get it off my chest here than say something to the wrong person while on the job. the gig ain't no fun, but neither is being unemployed. i've been there before.
if you ever wonder what might happen if you actually met the client on the other end of that phone line and you're pretty sure that the first thing you'd do is throw a punch...that's a problem. i'm just saying. more later...