BSOTS GONE (buck)WILD: An antidote to all things ratchet...
Now Playing: Del Jones - Positive Vibes
Topic: my podcasts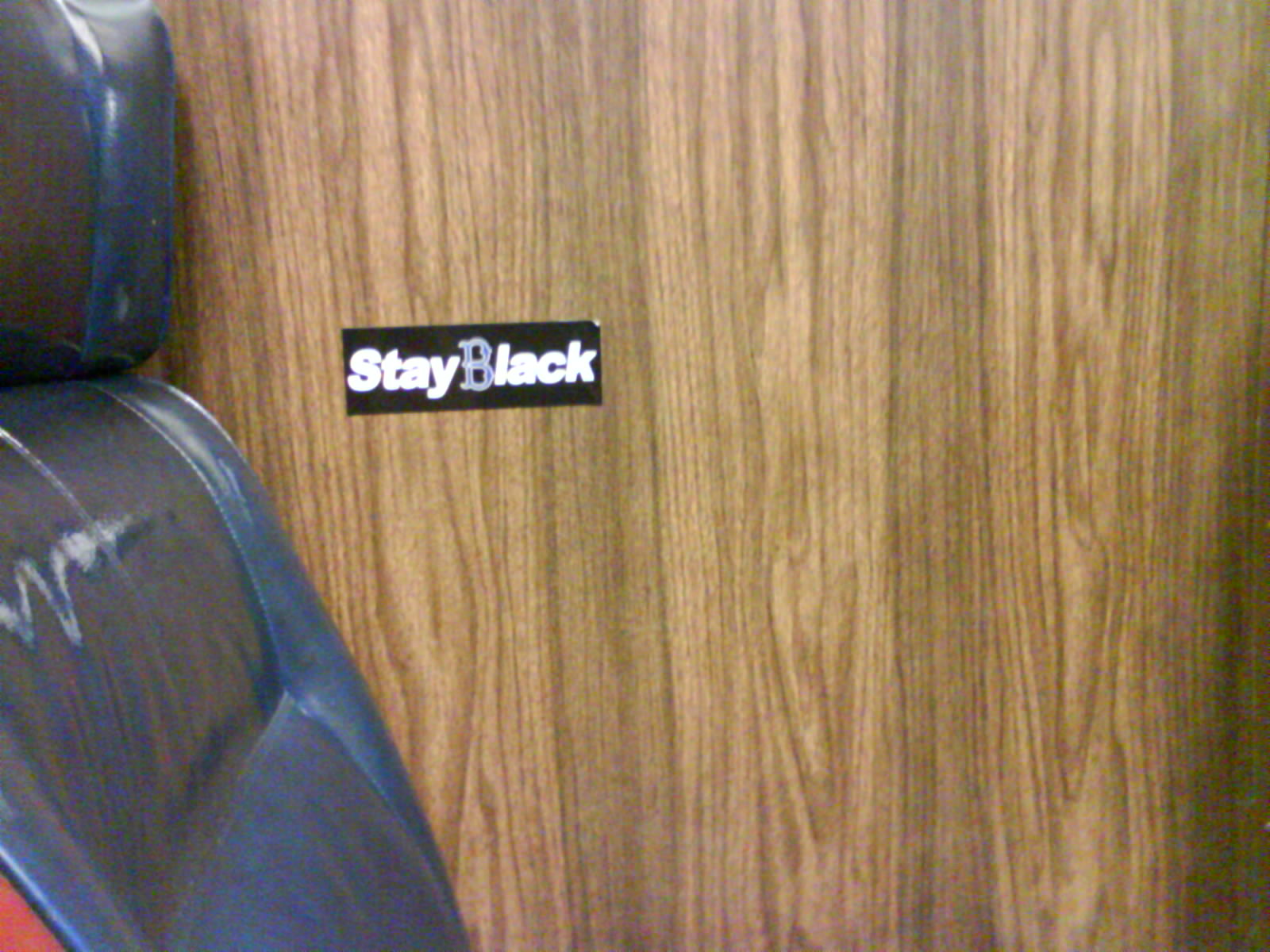 Hello from Camp Lo-Fi. Certainly hope that 2013 has been treating you well so far.
As of this blog post, Radio BSOTS has been in existence for about 7.5 years. Approximately 134 episodes have been created over that period of time. Twelve of those shows make up the occasional primal scream heard from Camp Lo-Fi known as BSOTS GONE (buck)WILD. For those of you unfamiliar with this sideshow attraction, allow me to break it down for you.
Radio BSOTS is dedicated to independent and podsafe hip-hop, soul, funk, and electronic music. Every now and again, I like to push at the genre boundaries a little bit, get more brash and reckless with what I play and rant in front of a microphone. It's a holdover practice from a show that I used to produce called endless shouting matches with yourself. There were 16 episodes of that show created between 2006 and 2008. (A few of those episodes were still able to be accessed through Mevio until February of 2012, when they closed out all the free accounts and strictly focused on their paid content.) After it podfaded into the sunset, I brought the "no holds barred" aesthetic of endless shouting matches to Camp Lo-Fi and BSOTS GONE (buck)WILD was born. Along with my rants and/or commentary, it's a show that includes music for the party people, music for those of a political mindset, and music for the rest of us who find ourselves somewhere in between.
The biggest influences for the creation of these shows continue to be Prince Paul, Negativland, and Steve Stein a.k.a. Steinski. As for current inspirations, I gotta give big shouts to everybody involved with the EnthusLife podcast and the Cold Slither podcast. Both shows have injected some much-needed laughter into my life over the past few months and have reminded me that, above everything else, creating a podcast should be FUN. While it's nice to be professional and put your best foot forward, if it's not fun, then there's no point in doing it at all.
The "buckwild" experience is where I really get to let loose and have fun. It's a nod to my college radio and cassette tape collage days. A lot of work goes into those shows and it's definitely where I'm the most honest and vulnerable. It will make its return to the BSOTS channel in May of 2013. In the meantime, here's a list of previous BGB shows for anyone that needs to play catch-up. And as always, I thank you so much for taking the time to listen.
29 Aug 2008 / BSOTS 071 - BSOTS GONE (buck)WILD...

26 Nov 2008 / BSOTS 075 - BGB: rhythms and sounds from the nice part of town...

12 Mar 2009 / BSOTS 081 - BGB: as absurd as gourmet pork rinds...

24 Jun 2009 / BSOTS 086 - BGB: how i be...

28 Sep 2009 / BSOTS 090 - BGB: this is not a game...

26 Apr 2010 / BSOTS 100 - BGB: the custserv chronicles (and other tales...)

12 Jul 2010 / BSOTS 103 - BGB: Avoiding Explosions Within A Nuclear Summer...

27 Nov 2010 / BSOTS 107 - BGB: The Return of the Analog Brother...

23 Jul 2011 / BSOTS 114 - BGB: Go Out Swinging...

31 Dec 2011 / BSOTS 119 - BGB: As Far As It Depends On You...

31 Aug 2012 / BSOTS 127 - BGB: On Behalf Of The Fallible...

31 Dec 2012 / BSOTS 131 - BGB: The Trouble With Being A Mercenary...