BSOTS 089 - music (will outlast the) industry...
Now Playing: monica on wfmu...
Topic: my podcasts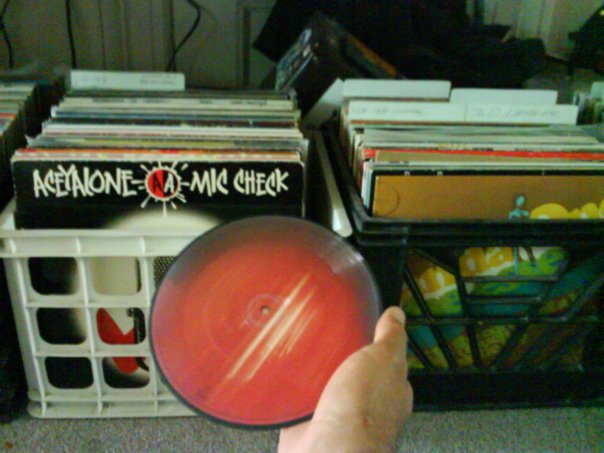 lots of music to get to. and as my falling asleep in front of the computer for the umpteenth time suggests, time is not on my side. put it this way: time and i are in divorce court...and time is kelis while i'm nas. yeah, it's like that. however, while i could sit there and complain about having a day gig that takes more from me than it gives back, i'm going to focus instead on what's more important: the music. hope you enjoy this one...
download ||| subscribe via rss ||| subscribe via itunes

go
here
to stream shows.
you can contact me via twitter, facebook, myspace, or email.
id drops courtesy of adriana kaegi, fave, astronauts of antiquity, jonny sonic and ej flavors.
background music for this episode:
"bathing" by
techniken defunkus
and "tickle by
flako
.
other key info:
macedonia's playlist on blip.fm
macedonia's page at the free music archive
serengeti artist profile
percussion lab website
phuture frequency radio
songs from the unconventional hymnal (vol. 2)
1. steve reich and pat metheny - "electric counterpoint - fast (movement 3)" {bbe music}
2. cy tru - "know you (feat. lisa preston)" {finetunes.net}
3. astronauts of antiquity - "supa soul"
4. tony allen - "secret agent"
5. har-you percussion group - "welcome to the party" {free download | more info}
6. serengeti & polyphonic - "my patriotism" {Rhapsody | Napster}
7. adriana kaegi - "when the money runs out" {amazon | iTunes}
8. touch sensitive - "body stop" {Rhapsody | Napster}
9. cuebism - "made it" {free download}
10. gotta be karim - "counterfeit version" {free download}
11. kissey asplund - "move me" {iTunes}
12. flako + noir - "paparazzi" {free download}
13. the years - "heartbreaker (feat. john robinson and tiffany paige)" {iTunes | Rhapsody}
free iodapromonet downloads:
Tony Allen

"Secret Agent" (mp3)
from "Secret Agent"
(World Circuit)


More On This Album


The Years

"Heartbreaker (feat. John Robinson & Tiffany Paige)" (mp3)
from "vosotros presents: the years"
(vosotros)


More On This Album


Technorati tags: Blog, Podcasts, Podcasting, Music, Hip-Hop, Electronic, Soul, funk, Radio, mp3